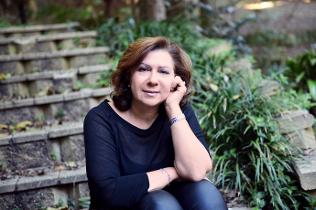 Anne Roze
AUTHOR OF SEASONAL WARRIORS SERIES
Founder of Yummy Times Group AND BE SEEDSATIONAL
Anne is an innovative entrepreneur and producer with a practical, collaborative, no---nonsense approach to getting things done! With over 10 years of creative experience, ranging from writing the sensational graphic novel series, Seasonal Warriors to heading the delivery of workshops and performances to bring to life the concepts of wellbeing and sustainability within the community.
With interests in edutainment, chemistry, food technology, art, and food production, Anne has successfully developed and authored a book series (Seasonal Warriors) and associated music, lyrics and choreography for staging of the stories.
Her creative and business background ensures that the needs of an audience are met. She enjoys empowering others and watching both individuals and businesses flourish.
Her education and life's purpose have been supported by her studies at Odessa National Academy of Food Technologies and Tolstoy Family (House of Scientists) Creative Art School for Music, Art, Dance and Singing, and have led her to successfully create Yummy Times Group and Be SEEDsational campaign. With a mission of 'eat and live seasonably', Yummy Times Group and Be SEEDsational campaign aim to make a difference to society, improving the lives, health and nutrition of everyone, regardless of age. Be SEEDsational also encourages and facilitates businesses across a range of industries, to address both local health outcomes for Australians, and global issues such as obesity, wellness, food availability, sustainability, and food wastage.
Through Seasonal Warriors and the Be SEEDsational Campaign, Anne wants to encourage exciting and engaging collaborations with other creatives and organisations so the public can make better health and lifestyle choices to enjoy a longer, more active life by understanding the important concepts of wellbeing and sustainability through edutainment (education and entertainment)! She believes in and has seen evidence through her work of the power of theatre to help achieve this. Anne's commitment to contributing to society drives Be SEEDsational's involvement with charities and community work.
The organisation visits schools, libraries, donates to charities such as The Children's Hospital at Westmead and Rural Aid, sponsors shopping centre activities, and supports a range of cultural events. Recently her organisation has received Government support through Create NSW to deliver Seasonal Warriors - Be SEEDsational Campaign show in the City of Sydney. This show, held in February 2021, successfully gave job opportunities to actors, engaged kids and families to support Australian Farmers through Rural Aid and brought more entertainment to the city.
Seasonal Warriors™ as a part of the Be SEEDsational
™ Campaign
© Good Business Sense & Yummy Times Group 2015-2022. All rights reserved.