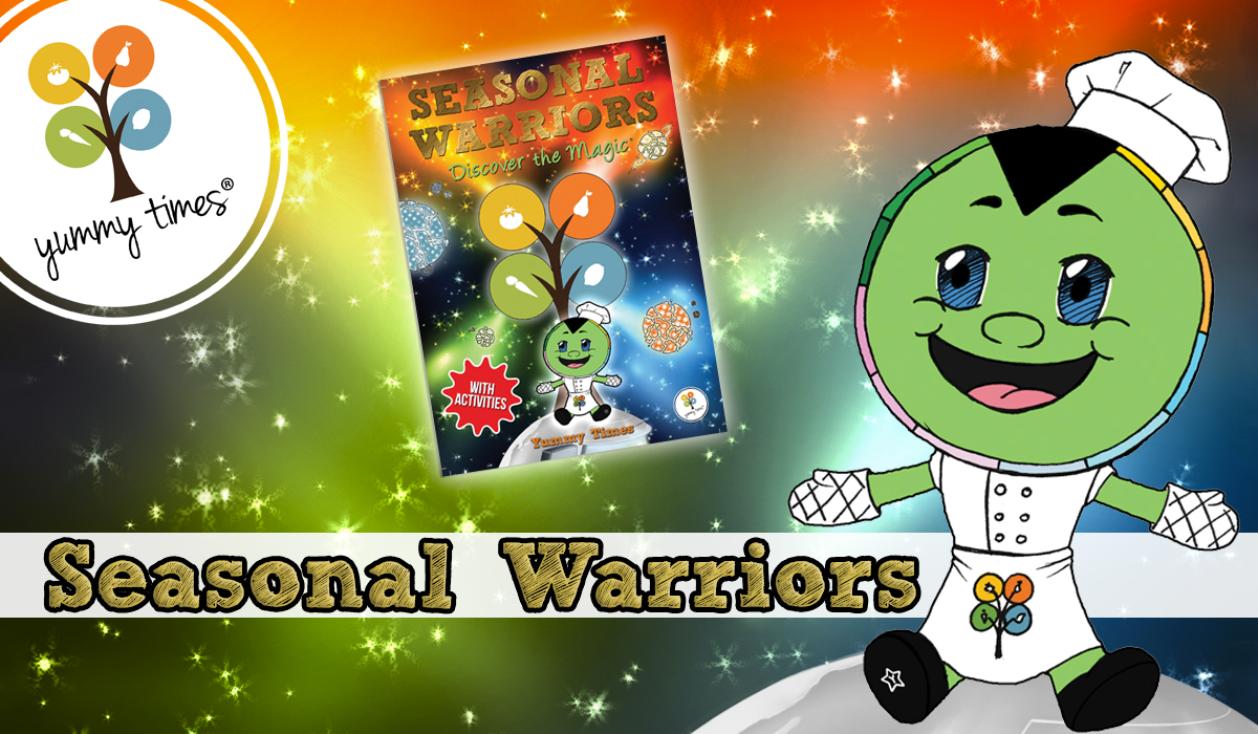 DISCOVER THE MAGIC OF THE SEASONS WITH

AN EXCITING STORY AND FUN ACTIVITIES!
'Seasonal Warriors: Discover the Magic', is the first book instalment in the 'Seasonal Warriors' series. The unique combination of manga and highly illustrated styleslets parents and kids become involved in the healthy eating movement together. The magical story revolves around educational themes of healthy eating, self-identity, discovery and change. The book is fun, interactive, and is even polished off with a real parsley seed that kids and parents can plant together, building and strengthening family relationship ties.
The book's message is one of great importance, as 2015 NSW Government research shows that 22 per cent of children in NSW are overweight or obese. Accredited practicing dietitian, Lisa Chen has praised the book, saying: "The most impressive part of this book is the underlying message that it tries to bring to our society – what it is to 'eat and live seasonably', why it is so important and how we can achieve this mission."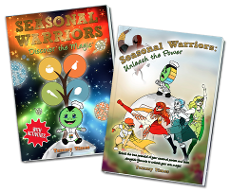 Picking up where the story left off in 'Seasonal Warriors: Discover the Magic', 'Seasonal Warriors: Unleash the Power' is the second book in the series. This time, four ordinary girls with extraordinary powers face the challenge of an ancient evil threatening their town and brainwashing some of their classmates in an attempt to destroy the world as they know it. Maintaining the valuable themes of the first instalment, this book is an action-packed sequel that is sure to keep kids engaged in the messages of the story in a fun yet educational way.
Along with the books, YTG has developed free resources with direct links to the Australian Curriculum in English, Science, Personal Development Health and Physical Education, and Creative Arts for primary school students. Sample resources are available here, but please feel free to contact us for more information.
Watch out for the next instalment of the 'Seasonal Warriors' series and even more publications by keeping an eye on our website and Facebook page.
Pick Up A Copy To:
Become the seed of change

Create a healthy & balanced lifestyle

Learn how to look after the Earth & practice sustainability

Support charity organisations

Plant & Grow your own Parsley Seeds

Design your own seasonal garden

Meet the Summer Warrior

™

, Autumn Warrior

™

, Winter Warrior

™

& Spring Warrior

™

, and join YUmmie's mission
DYMOCKS - Neutral Bay
The Grove, Shop 27
174 Military Road
Neutral Bay NSW 2089
Ph: (02) 9953 8657
Website: www.dymocks.com.au
BERKELOUW BOOKS - PADDINGTON
19 Oxford Street
Paddington NSW 2021
Ph: (02) 9360 3200
Website: www.berkelouw.com.au
Book Review - St. Ives Village
6 Mona Vale Road
St. Ives NSW 2075
Ph: (02) 9144 7837
Harry Hartog Book Seller - Warringah Mall
Shop 1246 Condamine Street
Brookvale NSW 2100
Ph: (02) 9939 3044
Seasonal Warriors™ as a part of the Be SEEDsational
™ Campaign
© Good Business Sense & Yummy Times Group 2015-2022. All rights reserved.