Professor Elizabeth More AM, MAICD
Dean of the Australian Institute of Management Business School
BA Hons and PhD from University of New South Wales, Graduate Diploma of Management from Central Queensland University, Master of Commercial Law from Deakin University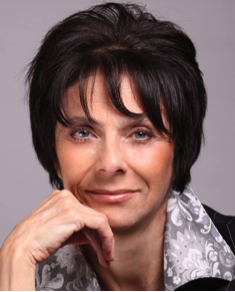 Professor Elizabeth More is currently the Dean of the Faculty of Business, Management and Wellness, incorporating the Australian Institute of Management (AIM) School of Business and the Australasian College of Health and Wellness. She is a former Deputy Vice-Chancellor at Macquarie and Canberra universities, a former member of the Boards of the National Institute of Dramatic Art, and the Sydney Dance Company. She is currently Chair of the Board of Flourish Australia, and a Councillor on the Australian Institute of Company Directors NSW.
As a former private and public sector consultant, as well as an academic and former classical ballet dancer in theatre and television, she has a wealth of experience across many areas, including education, management and entertainment. Her academic achievements led to her being awarded a position as a Member of the Order of Australia (AM) for service to education. Her passions extend to include animal welfare, arts and culture, education, the environment and human rights.
Learn more about her achievements and qualifications by visiting her 'Achievements' page.

Professor Elizabeth More supports the Be SEEDsational campaign and believes that the work undertaken by the organisation is helping to develop a better future for all, aligning with many of her own causes. She also acknowledges the role that children play in shaping the future, and the importance of ensuring high quality education for children in their academic and extra-curricular areas.
Professor More supports the message contained within the 'Seasonal Warriors: Discover the Magic' graphic novel and within the wider 'Be SEEDsational' campaign.
You can find out more about the book by visiting the 'Discover the Magic' page.
I have followed YTG since its inception, and fully support Professor More's statement and feelings about YTG, and that the more children and their families who become involved, the stronger the message grows to create a healthier life for all. There are so many messages hitting our mailboxes on a daily basis, but the good ones like those from YTG should be emphasised and promoted by those who understand what healthy eating and living really means.
~ Dr Joan Croll AO
Doctor Lorne Butt
PHD in Management from macquarie university, bSC (hons) in biological and biomedical sciences from university of technology sydney, MBA (Quality management) from charles sturt university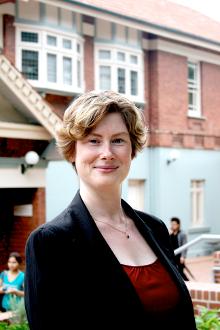 Alongside her impressive academic credentials from several universities, Dr Butt also holds a Diploma of Carbon Management from the North Metropolitan TAFE and a Graduate Certificate of Higher Education Learning and Teaching at Deakin University.
Dr Butt is a senior manager experienced in delivering change-oriented initiatives in large, geographically-dispersed organisations. With a keen interest in sustainability practice, education and research, Lorne has worked in the public, private and higher education sectors for over 15 years across areas including corporate governance, strategic planning, project management, analytics, quality management and audit, risk management, and work health and safety.
Dr Butt is currently the Manager of Planning and Performance with the NSW Department of Primary Industries.
Dr Butt is a Fellow of the Australia New Zealand Institute of Managers and Leaders, and holds membership of the:

• British Academy of Management
• Australia New Zealand Academy of Management
• Australian Association of Environmental Educators
• Association for Sustainability in Business
Dr Butt is a strong supporter of the key messages supporting seasonal eating and healthy lifestyles in the 'Be SEEDsational' campaign.
Seasonal Warriors™ as a part of the Be SEEDsational
™ Campaign
© Good Business Sense & Yummy Times Group 2015-2020. All rights reserved.